Mi Electric Kettle
Doskonała konstrukcja
Wszystkie elementy wewnętrzne Mi Electric Kettle wraz z dodatkowymi komponentami zostały wyprodukowane przy zachowaniu wysokiego standardu GB4806. Stal nierdzewna 304 zapewnia wysoką trwałość i wytrzymałość na korozję. Konstrukcja czajnika jest jednolita, dzięki czemu elementy wykonane z tworzyw sztucznych nie mają bezpośredniego kontaktu z gorącą wodą. To w znacznym stopniu zwiększa bezpieczeństwo użytkowania.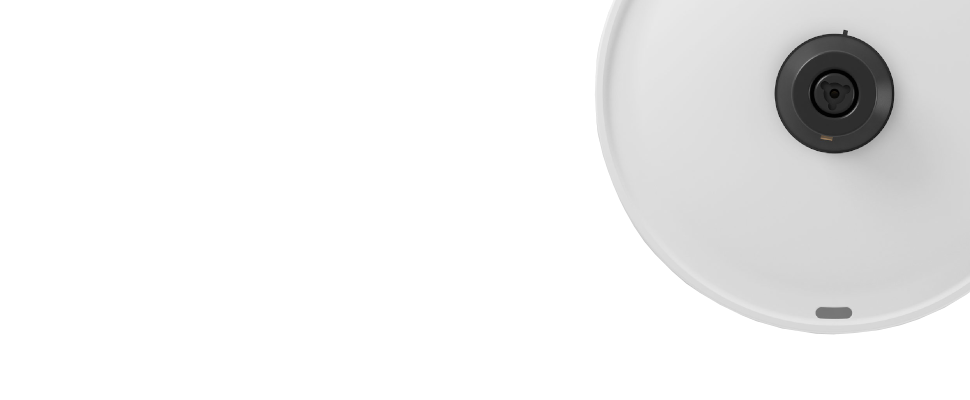 Szybkie i bezpieczne gotowanie wody
Czajnik elektryczny Mi Electric Kettle wyposażony jest w brytyjski termostat z czujnikiem STRIX, dzięki któremu w bardzo prosty sposób można kontrolować temperaturę wody. Ponadto, termostat zapewnia większą trwałość aż do 10000 użyć.
Mi Electric Kettle posiada pokrywę o wysokim standardzie bezpieczeństwa, która otwiera się do poziomu 30°, co pozwala na wolne wypuszczenie gorącej pary oraz zapobiega pryskaniu wrzątku. Takie rozwiązanie ogranicza do minimum prawdopodobieństwo poparzenia wrzątkiem lub parą.
Mi Electric Kettle posiada wygodną rączkę, która jest pusta w środku, dzięki czemu pomimo wrzącej wody, obudowa nie przekracza temperatury 40°C. Przez całe gotowanie wody rączka pozostaje chłodna, co zwiększa bezpieczeństwo i komfort w trakcie nalewania wrzątku.
Pełen komfort
Podstawa czajnika wyposażona jest w system, dzięki któremu nadmiar przewodu zasilającego w łatwy sposób można umieścić w jej wnętrzu. To zapewnia nie tylko wygodę, lecz również ma ogromny wpływ na nienaganny design urządzenia.
Dioda LED wykończona jest w matowym odcieniu, co sprawia, że światło nie będzie raziło w oczy, niezależnie od pory doby.
---
Dane techniczne
Model: MJDSH01YM
Rodzaj produktu: czajnik
Funkcje: szybkie gotowanie
Zakres temperatur: 40°C ~ 100°C
Moc: 1800 W
Napięcie znamionowe: 220 V
Kolor: biały
Wymiary: 216 × 152 × 252 mm
Pojemność: 1,5 L
Waga: 1,1 kg
Materiał wykonania: stal nierdzewna, tworzywo sztuczne
Dodatkowe informacje:
- Podwójna izolacja zapewnia niską temperaturę obudowy
- Wnętrze wykonane ze stali nierdzewnej
Zestaw zawiera:
- Czajnik
- Podstawkę z centralnym złączem
- Instrukcję obsługi
○ Materiał wykonania

Stal nierdzewnatworzywo sztuczne

Tworzywo sztuczne

Pojemność

1,5L

○ Wymiary

216 × 152 × 252 mm

Moc

1800 W

○ Model

MJDSH01YM